The Holidays can be a bitter-sweet time of year for truck drivers, can't it? Today though, we choose to focus on the sweet part.
Here then are 12 easy-to-make shortbread recipes that will help lift your Christmas spirit and spread some cheer to those fortunate souls with whom you choose to share. Enjoy them at home or on the road.
1. Deliciously Simple Shortbread Cookies From The Canada Corn Starch Company
This one has been a staple in my home for decades. It's so simple. So easy to make, and they literally will melt on your tongue. The recipe is found right on the box of corn start sold by the Canada Corn Starch company and is so easy to make it's almost ridiculous how a simple cookie can taste so good.
2. Raspberry Almond Shortbread Thumbprints
This recipe from Saving Dessert combines the awesomeness of shortbread with the sweetness of raspberry jam. They look great and take less than an hour from start to finish. Get the recipe here…
3. Espresso Walnut Shortbread Cookies
This recipe from The Olive Blogger combines three of my favourite things: shortbread, chocolate and COFFEE! Get the recipe here…
4. Cranberry Orange Shortbread Cookies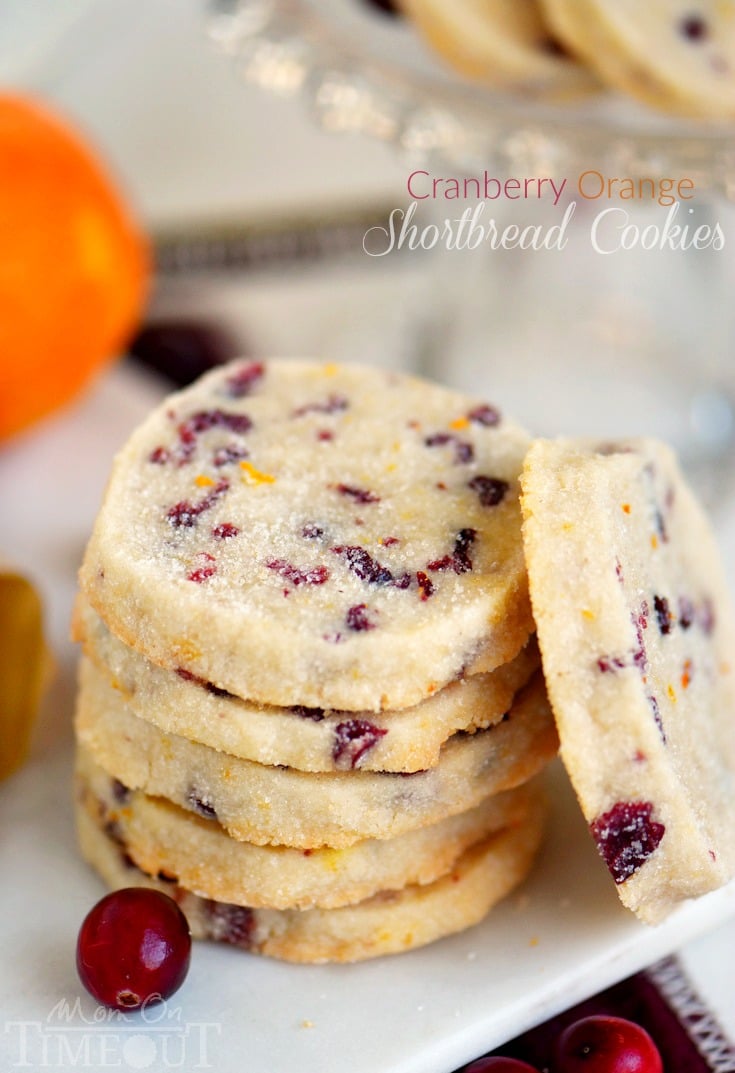 This cookie from Mom On Timeout combines a tart classic combination of cranberry and orange set against the smooth buttery texture of shortbread. Be sure to check out her tip for achieving the perfect consistency. Get the recipe here…
5. Peppermint Chocolate Chip Shortbread Cookies
Combine the classic taste of the Holidays – peppermint with chocolate chips, then put them in shortbread and you get this awesome cookie from The Girl Who Ate Everything. Get the recipe here…
6. Funfetti Shortbread Bites
Here's a fun shortbread recipe from Cooking Classy to make with the kids. They'll love these shortbread bites that you can just pop into your mouth. Get the recipe here…
7. Toffee Pecan Shortbread Cookies
Add toffee bits and pieces of pecan to your shortbread and you get these yummy cookies. Eat them "plain" or take it up a notch by dipping half the cookie in melted chocolate of your choosing, or drizzle the chocolate over the cookies for a little added sweetness. Get the recipe here…
8. Chocolate Walnut Shortbread Cookies
As Sue over at The View From Great Island says…
"If a cookie and a brownie had a baby they might come up with a delicious buttery cookie like this!"
9. Bacon Maple Shortbread
Are you kidding me right now? Shortbread … and … BACON!?
Mind … BLOWN!
This recipe takes the classic shortbread cookie, adds the salty, smoky goodness of bacon and replaces the sugar with maple syrup. Try it out and let us know how you like it. Get the recipe here…
10. Hershey's Secret Kisses Cookies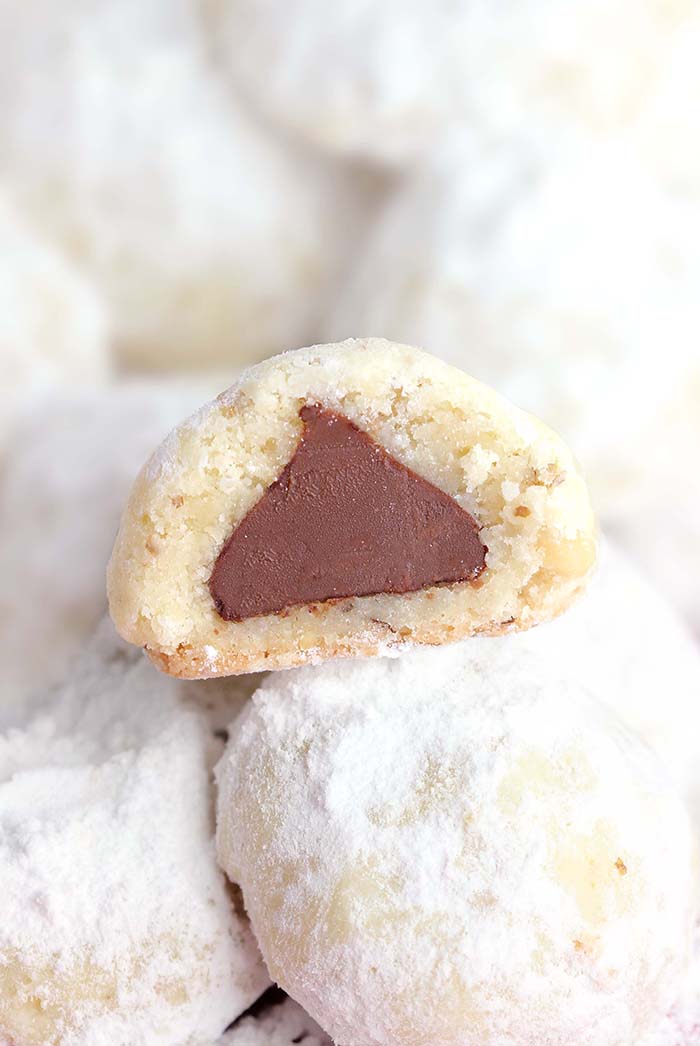 Inside every shortbread cookie, there's a kiss…a Hershey Kiss. Don't limit yourself to just one kind of kiss either. Go out and buy a selection of Hershey Kisses and keep your family wondering what kind of kiss they'll get.
11. Salted Caramel Shortbread Cookies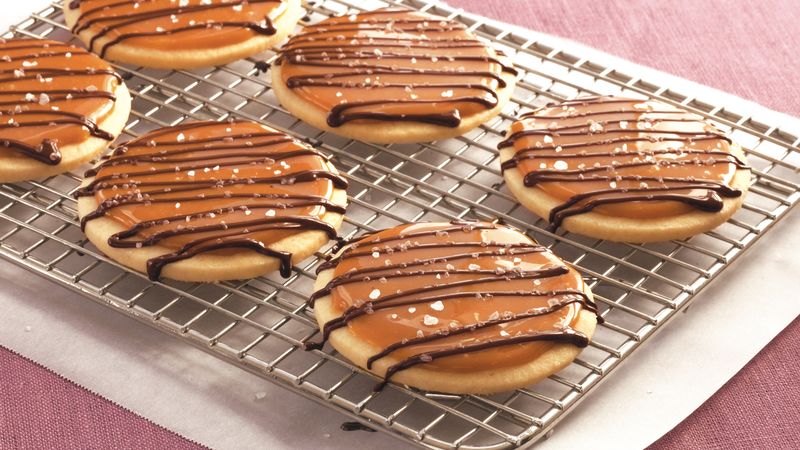 "Turn buttery shortbread into something extra special by simply topping with caramel, chocolate and a sprinkle of salt. It's a winning combination!" — Get the recipe here…
12. Pecan Shortbread Sandies
This little ball of joy has been a favourite of mine for decades. The icing sugar adds just the right amount of sweetness to the crunchy buttery bundle of shortbread goodness. Get the recipe here…
We hope you've enjoyed the 12 Days Of Shortbread Cookies. If you try any of the recipes, we'd love to hear how they tasted. Leave us a comment below or leave on on our Facebook page.